The 39th International Symposium on Archaeometry (ISA 2012) will take place in Leuven (Belgium) from May 28 to June 1, 2012.
cialis canadian pharmacy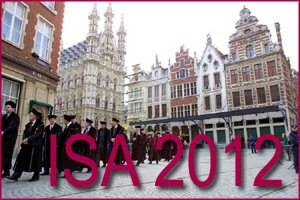 The aim of the Symposium is to promote the development and use of scientific techniques in order to extract archaeological and historical information from the cultural heritage and the paleoenvironment. It involves all Natural Sciences and all types of objects and materials related with human activity.
generic cialis lowest price
Cornelius Meyer from our partner Eastern Atlas will present a paper entitled "New developments in wheeled multi-channel geomagnetic systems: Large-scale and high-resolution prospection with LEA D2" during the "Remote sensing, geophysical prospection and field archaeology"session.
More information on the Symposium can be found on the website of the Katholieke Universiteit Leuven.
buy cheap viagra canada
buy cheapest cialis