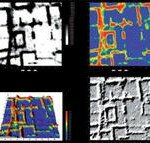 Registration is now open for the 1st MAC International Workshop of Archaeological Geophysics, organized by the Museu d'Arqueologia de Catalunya-Ullastret (Girona) and other supporting entities, one of which is the Radio-Past partner "Eastern Atlas". The workshop will take place between May 21–25, 2012, and includes theoretical topics, fieldwork activities and data processing.
More information and updates are available at Ullastret website.
Please click here to download the flyer with registration form in pdf-format.
assignmenthelp